"because once I was a baby blue convertible / but now I'm this black hot rod painted with flames."
RIP Lucia Perillo 1958 – 2016
---
Welcome the this week's BULL PEN where we gather good news about our BCP friends and family. If you have good news to share send it my way at [email protected] –Noah Stetzer
Congratulations to Benjamin Garcia, participant in the Grind Daily Writing Series, for being name don of the fifty finalists in the 2016 Best New Poets Anthology.
INCH 17 contributor Phillip B. Williams, author of Thief in the Interior (Alice James Books), has a powerful essay, "THIS SH*T IS FOR US?: ALL MY N*GGAS, AND BLACK PEOPLE WHO DON'T DO THE N-WORD." up at RaceBaitr. Dante Di Stefano reviews Thief in the Interior at Best American Poetry blog.
INCH 16 contributor, Kathleen Rooney's new book, Lillian Boxfish Takes a Walk (St. Martins), gets the boxed & starred review business at Publisher's Weekly.
Our own Chloe Honum, the Editors' Selection from the 2016 Frost Place Chapbook Competition with Then Winter which will be published in early 2017, has a poem "Nightfall in Spring" up at the American Literary Review.
INCH 6 contributor Kevin McLellan has a poem, "Water Damage" published at the latest Adroit Journal.
Christopher Citro, contributor to INCH 10, has work, co-written with Dustin Nightingale, in the latest Horsethief Journal.
INCH 25 contributor Jessica Smith has work, "Morning Plane to Oklahoma" at the latest American Literary Review.
Mackenzie Kozak, participant in the Grind Daily Writing Series, has a poem, "Figure #2" published in the Fall 2016 issue of Sixth Finch.
Our own Ross White, BCP executive director and author of How We Came Upon the Colony (Unicorn), has two poems at the latest Tinderbox Poetry Journal.
---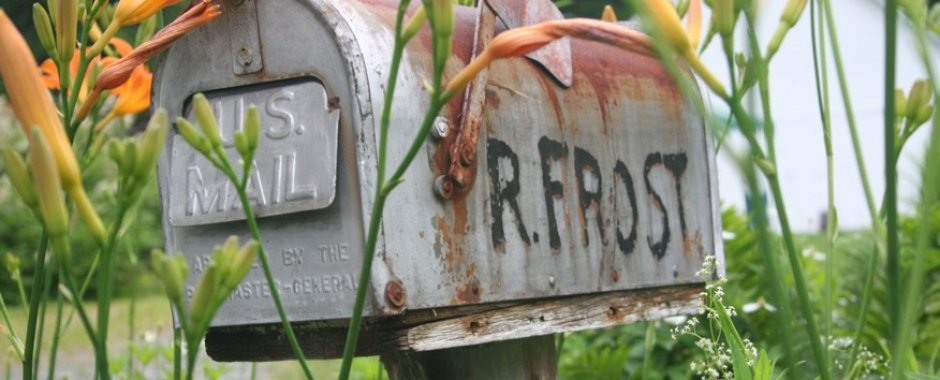 Now Open: The 5th Annual Frost Place Chapbook Competition   Submission Period: October 1, 2016 – January 5, 2017. Application Fee: $28.00. Applications are only accepted online unless other arrangements are made with The Frost Place office. Look for the link to our submission manager, as well as information about summer programs at The Frost Place, on the home page of The Frost Place website: www.frostplace.org.