Where do we go from here? That is the question many of us will be trying to answer for the next while. For now, we need to breathe, stand tall and adjust to this new reality as best we can. We need — through writing, through protest, through voting in 2018 and 2020 — to be the checks and balances our government lacks so that we can protect the most defenseless among us, so that we can preserve the more perfect union America has long held as the ideal. We have to fight hard, though I do not yet know what that fight looks like. –from "The Audacity of Hopelessness" by Roxane Gay (INCH 19 contributor) at the New York Times.
---
Welcome to this week's BULL PEN where we collect some of the good news about our BCP friends and family.  If you have good news to share send it my way: [email protected]  Have a great week! –Noah Stetzer
Khadijah Queen's, participant in the Grind Daily Writing Series, poem, "Glacial Erratic" appears at The Diagram.
Congratulations to Tiana Clark, BCP author of Equilibrium, selected by Afaa Michael Weaver as the winner of the 2016 Frost Place Chapbook Competition & Matthew Olzmann BCP editor on having their poems at Thrush Poetry Journal nominated for the 2016 Pushcart Prize.
'Whitman's Descendants,' photographs of some of America's greatest living poets, including INCH 3 contributor Aimee Nezhukumatathil. Check out some of this stunning pics and read the story behind the project at PBS.
Ron Riekki, contributor to INCH 16, has a poem, "Life Goes So Fast That It Scares the Hell Out of Me" appearing at Buck Off Magazine.
Anders Carlson-Wee, BCP author of Dynamite, selected by Jennifer Grotz as the 2015 Frost Place Chapbook Competition winner, appears in At Large Magazine.
Sebastian Matthews, participant in the Grind Daily Writing Series, appears at Connotation Press.
My hope for you as a writer is that your ultimate goal is to connect with readers. If it takes longer to make your work as good as it can be and then to find the right publisher, then let it take longer. There's no deadline for writing a great book. —INCH 16 contributor Elisa Gabbert continues to deliver sage advice at Dear Blunt Instrument.
"The World Is So Strange. And Can We Ever Know the World?" INCH 16 contributor Kathleen Rooney on René Magritte up at Berfrois.
---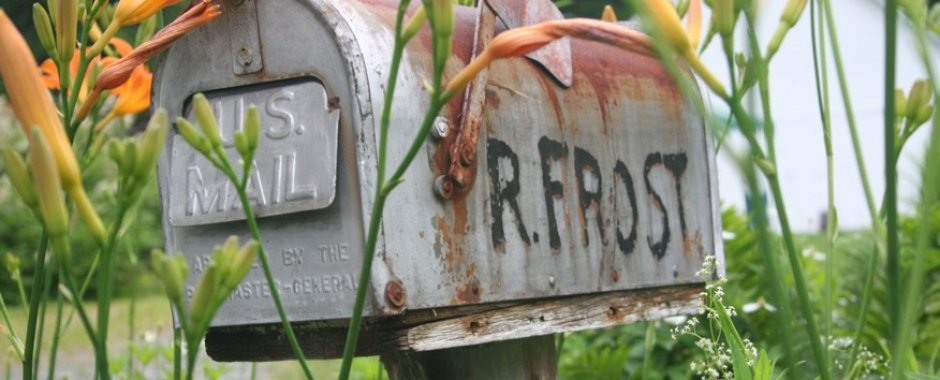 Now Open: The 5th Annual Frost Place Chapbook Competition   Submission Period: October 1, 2016 – January 5, 2017. Application Fee: $28.00. Applications are only accepted online unless other arrangements are made with The Frost Place office. Look for the link to our submission manager, as well as information about summer programs at The Frost Place, on the home page of The Frost Place website: www.frostplace.org.