"Intimate, honeyed with grace, the poems in What Are We Not For make visible love's constraints. Lovers dive into the carnal, but emerge slick and singed. A son yearns for a father's acceptance. Men cruise the night and dating apps only to find 'delectable poison' and racist fantasies. All this seeking and yearning is sheltered in lines that are incisive and sensual. Tommye Blount is one of my favorite emerging poets. In his hands, language becomes 'a call of danger' and 'a call / of ecstasy.' He's a poet to watch. To read. Pick up this chapbook."  —Eduardo C. Corral, author of Slow Lightning
---
Welcome to this week's BULL PEN where we collect some of the latest good news about our BCP friends & family. If you have news you'd like to share, send it my way at [email protected]  Have a great week! –Noah Stetzer
2016 winner of the Frost Place Chapbook Competition with Equilibrium, Tiana Clark is featured at PoemOfTheWeek.org
Congratulations to Anna Ross–an editors' selected poet from the 2015 Frost Place Chapbook Competition for Figuring—on being granted a 2016 Massachusetts Cultural Council Artist Fellowship!
Participant in the Grind Daily Writing Series, Jennifer Sperry Steinorth has a poem, "Dear Collar" up at Border Crossing.
Elisa Gabbert, contributor to INCH 16, has an essay, "Magnificent Desolation" featured at Real Life Magazine.
Check out three poems from Grind Daily Writing Series participant, Stevie Edwards up at Heavy Feather Review.
"A Thing" by INCH 16 contributor Kathleen M Rooney: K + M, Goose Island, Chicago, IL 11.115.16 poem topic: a thing.
Jessica Fordham Kidd, participant in the Grind Daily Writing Series, has three poems published on Volume 3, Issue 6 of Tinderbox Poetry Journal.
Long-time Grind Daily Writing Series participant, Jeff Oaks has an excerpt from his "The Big Father Essay" featured at Vox Populi.
BCP executive director, Ross White — author of How We Came Upon the Colony (Unicorn Press) — with "Standard Course of Study" published at The Greensboro Review.
Your's truly, Noah Stetzer, feeling very grateful to Pittsburgh Poetry Review for nominating my Grind poem, "Positive and Waiting" for a Pushcart Prize.
---
NOW OPEN 5th Annual Frost Place/Bull City Press Chapbook Competition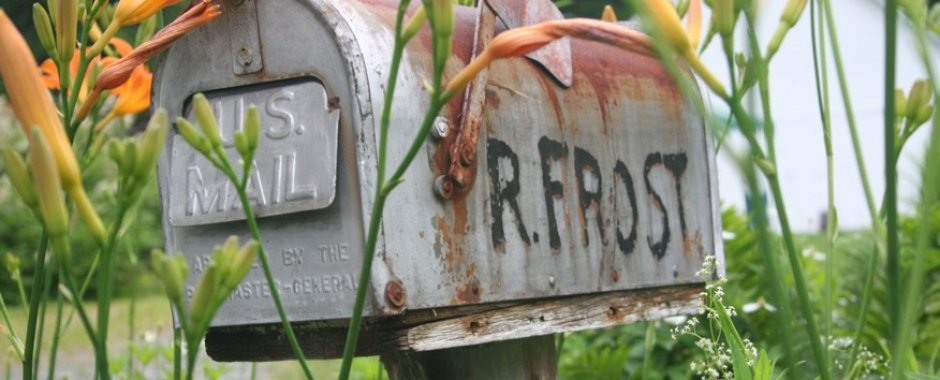 Now Open: The 5th Annual Frost Place Chapbook Competition   Submission Period: October 1, 2016 – January 5, 2017. Application Fee: $28.00. Applications are only accepted online unless other arrangements are made with The Frost Place office. Look for the link to our submission manager, as well as information about summer programs at The Frost Place, on the home page of The Frost Place website: www.frostplace.org.
---
Save the date!
Bull City Press will be hosting a 10th Anniversary Reading at #AWP17 on Friday 10 February 2016.